10 Reasons Your Pandemic Needs the Novid Early Warning System
Get early info that your infections are moving closer in your network (friends of friends of friends)
Adjust your risk budget & mitigation practices (distancing, masking, etc) as you see fit when infections are getting close
Complimentary to other pandemic apps
Others: See it has come (notified of a likely exposure) & isolate to protect others
Novid: See it coming & protect yourself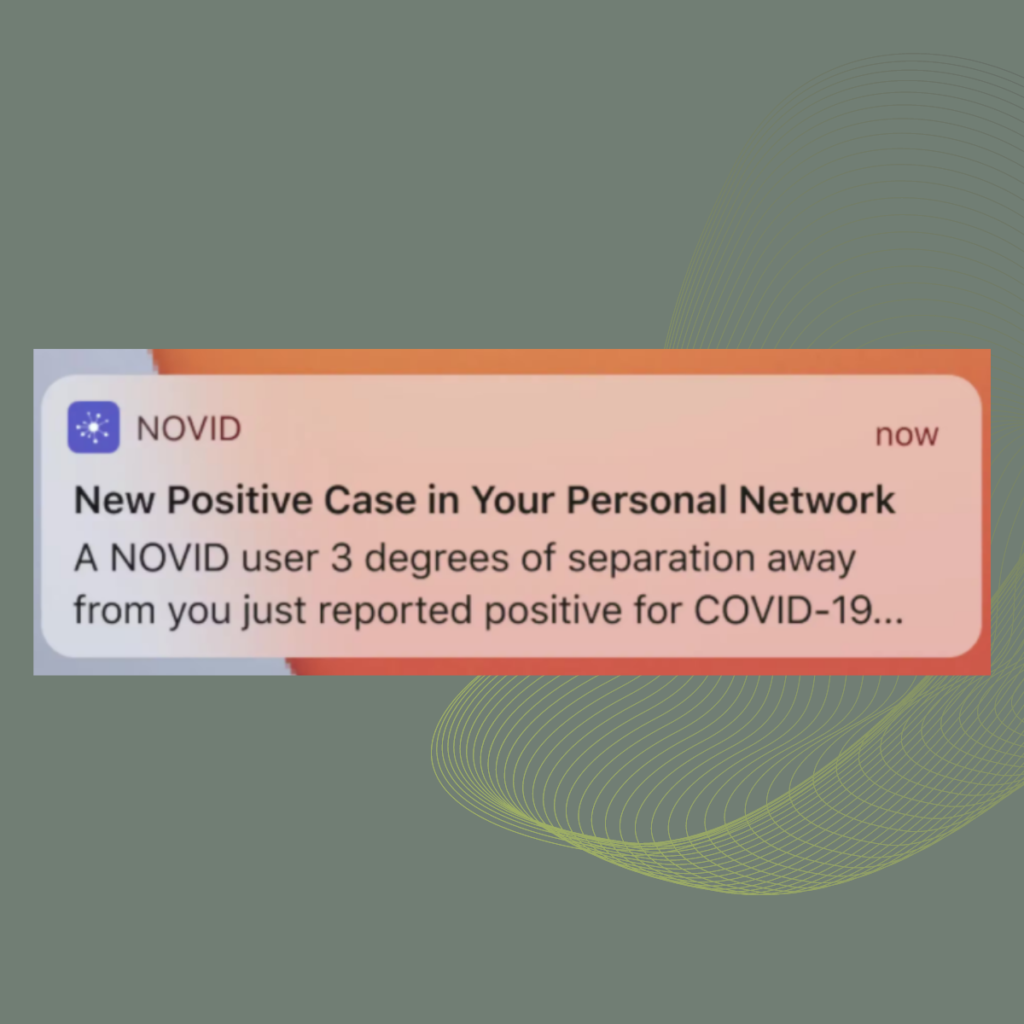 4. Made by someone trying to help, not someone just trying to make a buck.
5. This purple icon.
6. Long visibility Looks at your network out 12 degrees of separation
7. Bigger more powerful data set is used to identify infections in your network
Others: Positive cases
Novid: Positive cases + Known exposures
8. Very Privacy Chill No name. No email. No phone number. No GPS tracking. Anonymized ID# for your phone is just pinging for other anonymized ID#'s coming from other phones.
9. Using it helps researchers build out this "radar" for other transmissible diseases now and for future pathogens
10. Use network theory to fight disease!
What you do now that you know (3 steps):
Download the app (totally free)
2. Log any vaccinations, symptoms, exposures, and test results
3. Have your friends, family, and coworkers download the app to make yours most effective. You can even delight those around you by delivering regular seminars about this info throughout their day!
(15min that explains it all in detail)
Po-Shen Lo gives you the backstory & his three secrets to order of magnitude improvements in warning
---
Watch for an update here where I (Jenn) take you on a journey through the whole app. It's going to be unnecessarily explanatory and probably have my small child squealing in the back. So. You know. Look forward to that ✌️💙
I don't work for these folks or have any kind of investment in this— I'm just a privacy engineering and public health nerd who is a big fan 🙂